Cows
Taking the best care of our Cows
Plants
Customers for all Dairy Products
THE HISTORY OF LONE STAR MILK PRODUCERS
Lone Star Milk Producers was established in 1997 by two dairy farms in Texas, and has grown rapidly through the next two decades.
Today we represent approximately 125 farms spread across the states of Alabama, Arkansas, Georgia, Kansas, Louisiana, Mississippi, Oklahoma and Texas, who together produce approximately 2.6 billion pounds of milk annually.
Lone Star provides fresh, high quality milk to processing plants located in Alabama, Georgia, Kansas, Louisiana, Mississippi, North Carolina, South Carolina and Texas.
Learn More
WHY CHOOSE LONE STAR MILK PRODUCERS
1

Excellent Service

Our office goes above and beyond members expectations to solve the occasional inevitable problem which can occur in getting milk to our customers

2

Competitive Prices

We are always working to get best prices for our member's milk

3

Extensive Network

Our network of members, haulers, and Lone Star staff work tirelessly to plan, coordinate, and communicate all along the marketing chain.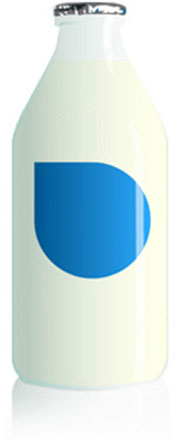 4

Return on Equity

Our members get the best return on equity in the market

5

Dry Milk, Fluid Cream and Condensed Milk

With the addition of our Lone Star Dairy Products plant, we now can serve customers needing dry milk products, fluid cream, and condensed milk product

6

Animal care and treatment

Our dairy farmer-members all follow the animal care and treatment requirements of Farmers Assuring Responsible Management program.
Our field men can help our farmer-members with any issues.

Farm Experts

We can provide raw milk, dry milk, fluid cream, condensed milk and butter.

Milk Products

We provide transportation services that are safe, affordable, and convenient while delivering quality milk on time.

Milk Transport

Safety of your Milk is one of our top priorities. Every load's quality is checked with most care by our trained and high skilled personnel.

Quality Checks

Our members always get rewarded for high quality milk.

Awards

We use the latest technology to process payroll, display lab results and track our loads.

Latest Technology
WHAT OUR MEMBERS SAY ABOUT US
I have been a Lone Star member for several years now. The girls in the office are great to deal with. The drivers that pick up my milk are really good and I'm very happy with them, especially lately. The website is easy to move around in and is updated on a daily basis, so that it easy to keep up with our components and quality results. The producer statements are easy to read, which I only have one other statement like this to compare to, but I can actually understand this one. I'm just really happy with Lone Star.
Mark Rodgers
Hillcrest Farms in Georgia
I have been a Lone Star member for many years and I have never regretted the change I made. Lone Star has been very easy to work with and has tried to accommodate my special needs as a small family dairy. I actually received calls in the early years of my membership asking my opinion on co-op matters, an occurrence which never happened at my previous co-op. I feel that LSMP has done their best to secure the best possible price for my milk, especially during the difficult time of the past 4 years. I have recommended and continue to recommend LSMP to any producer, large or small as a fair minded, efficient co-op which will operate with the best interest of the producer in mind.
B.C."Toey" Courtney
CTex Dairy in Winnsboro, TX
My name is Chris Hughes and I am writing to express my satisfaction with Lone Star Milk Producers. I have been a coop member since 2002 and have been pleased with my decision.
LSMP makes an effort to explain changes in milk pricing, or coop charges. I have no problem understanding my check stubs; they are easy to read and provide year to date totals as well. The website is available and easy to navigate, when my wife needs to find information.
The staff at LSMP are friendly and all willing to help if I have questions, they go the extra mile!! I believe the smaller coops are an advantage to dairy farmers, they are "hands on," and just a phone call away when I have questions or concerns.
Chris Hughes
Chris Hughes' Dairy in Sulphur, OK